Wut entsteht aus einem Grund, Wut gibt Impuls, Wut kann verändern, ins Rollen bringen. Wut ist motivierend, brutal, revolutionär, engagierend. Wut ist Vielfalt. Diese Reflexion der Emotion und ihrer Vielfalt bot die Grundlage des Konzeptes wut=. Diese Neuinterpretationen eines negativ geladenen Gefühls sind Hauptbestandteil eines typografischen Erscheinungsbildes, dass sowohl in einer Social Media Kampagne mit Bewegtbild bis hin zu Plakat- und Raumgestaltung angewendet wurde.
Mehr als 500 Interessierte besuchten die Vernissage, die mit Impulsvorträgen von Experten aus verschiedenen Disziplinen eingeleitet wurde und zu einer intensiven Auseinandersetzung einlud. Die Ausstellung war darauf ausgelegt, dass sie erst durch ihren einzigartigen Ort der Roten Flora und den Menschen die sie besuchten, vollständig wurde.
graphic- and
exhibition design
project management
master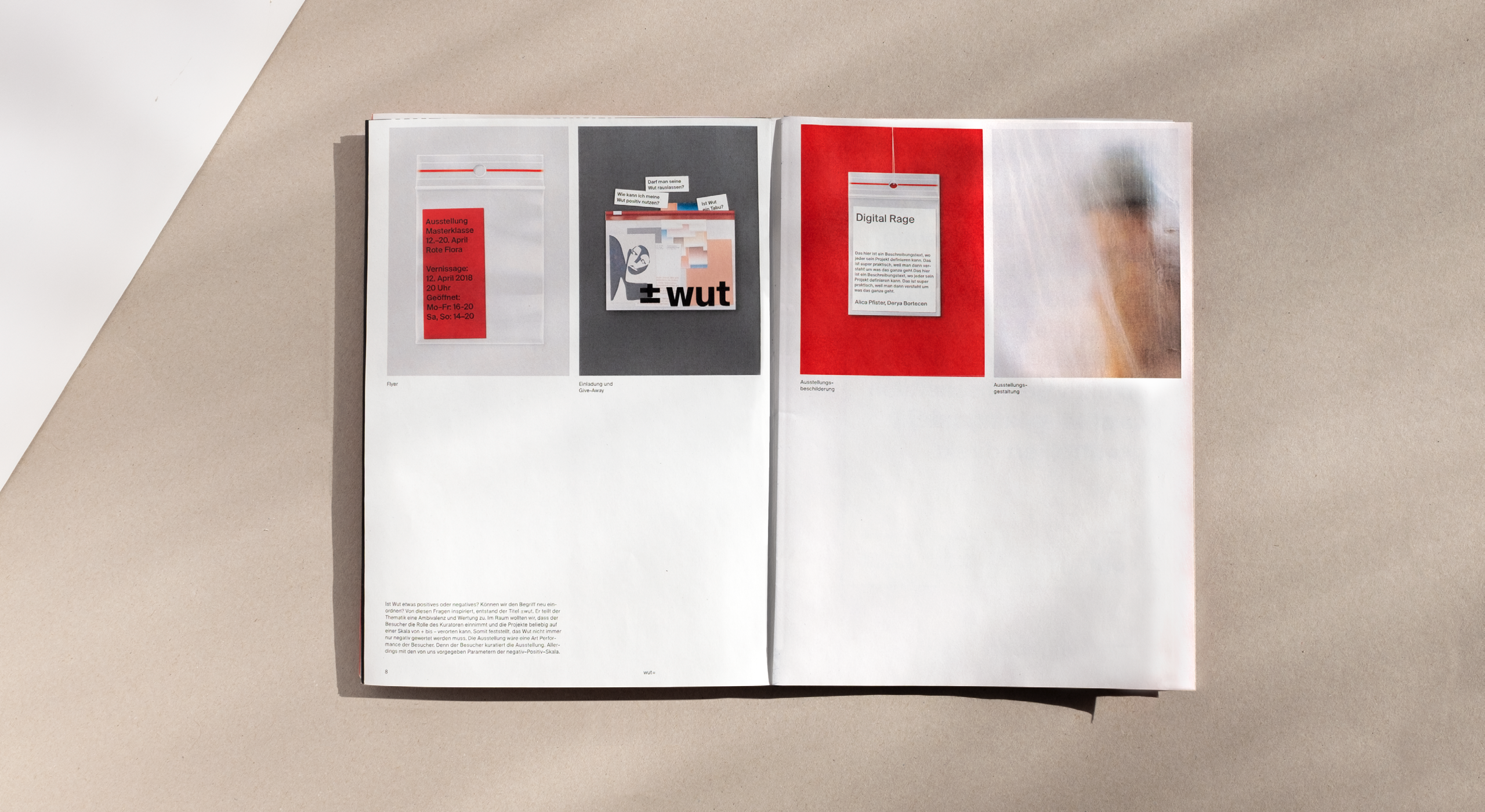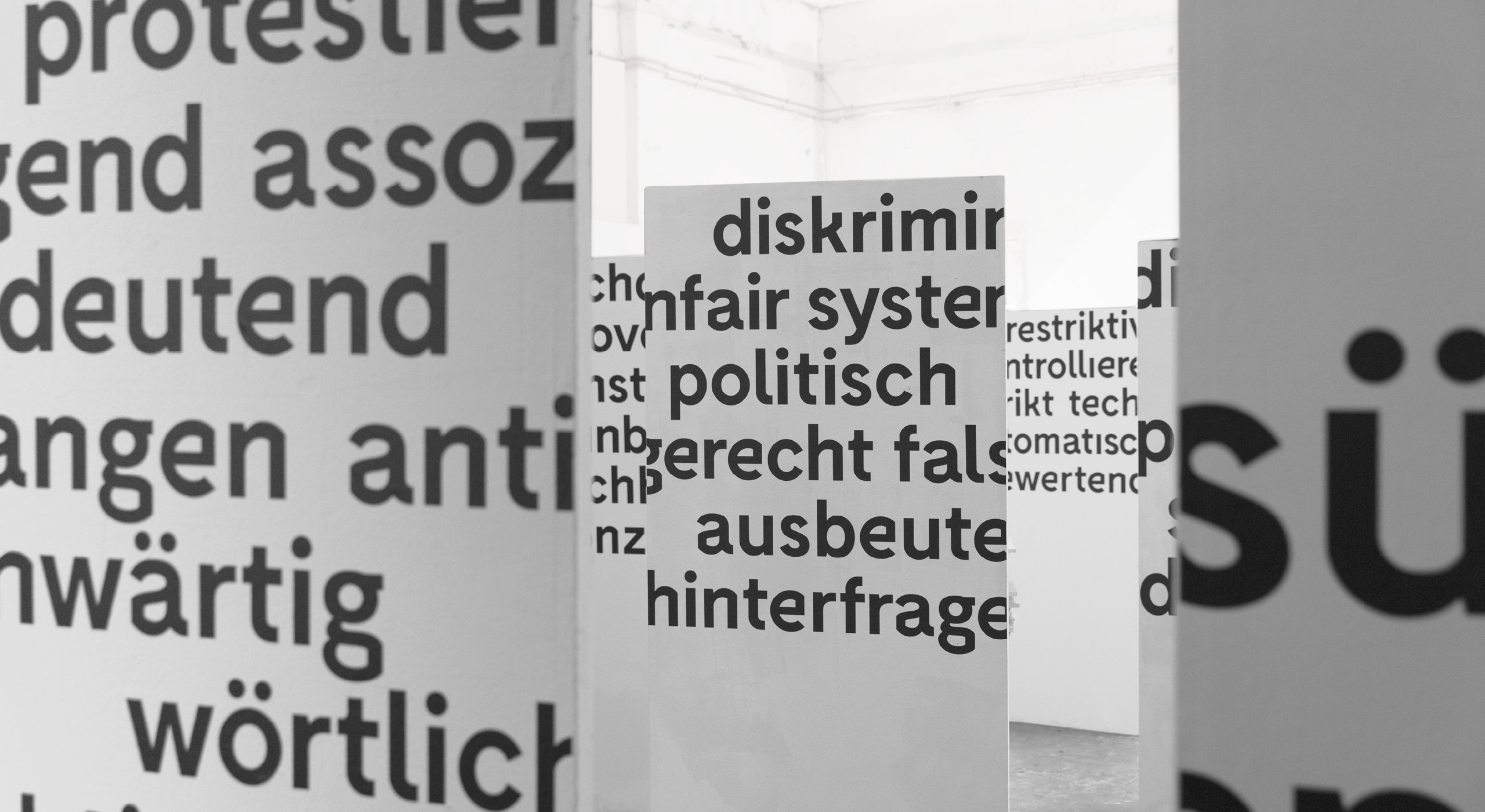 Participation: Die Besucher wurden dazu eingeladen ihrer Wut, an einer vorerst noch weißen Wand mit roten und schwarzen Eddings und bespielbaren Tongeräten, freien Lauf zu lassen. thanks to Rote Flora Hamburg, to all the people who supported this exhibition. thanks to my orga- and design team ina hauszer, nils hölscher  and ronja schweer. without them this would not have been possible.