Concept | Graphic Design
7. Semester

Team:
Jana Fischer
Markus Günther
Madlin Hennemann
Konstantin Krischke
Andreas Wolker

Consulting:
Prof. Carl Frech
TRIMI
Try to do projects that have a meaning and an impact for a more sustainable world.
TRIMI is a concept for a family-supermarket that encourages his visitors to a more sustainable usage of food. Giving the consumer more information about the product itself – in a simple way – helps comparing and being aware of having a choice.
Entering the store, the consumer has to face up to the food on every shelf. The first thing he is seeing are not the colourful packagings, but the clear information about the content on a milk glass pane in front of the product. Taking something out of the shelf or buying it, means confronting yourself with the food.
—
TRIMI (Lebensmittel Lieben Lernen) ist ein Konzept für einen Familien-Supermarkt, der seine Kunden zu einem nachhaltigeren Einkaufen anregt. Informationen über den Inhalt der Lebensmittel werden hervorgehoben um ein transparenteres und übersichtlicheres Einkaufserlebnis zu schaffen. Das hilft dem Konsumenten beim Vergleichen der Produkte. Vor jedem Produkt, ob Marke oder No-Name, befindet sich eine Milchglasscheibe auf der Informationen stehen. Informationen über Inhaltsstoffe, CO2 Ausstoß und Wasserverbrauch, die der Konsument normalerweise nicht erhält. Der Einkäufer setzt sich an jedem Regal direkt mit dem Inhalt des Produkts auseinandersetzten. So wird der erste Eindruck nicht durch die Marke oder das Packaging geformt, sondern durch den Inhalt.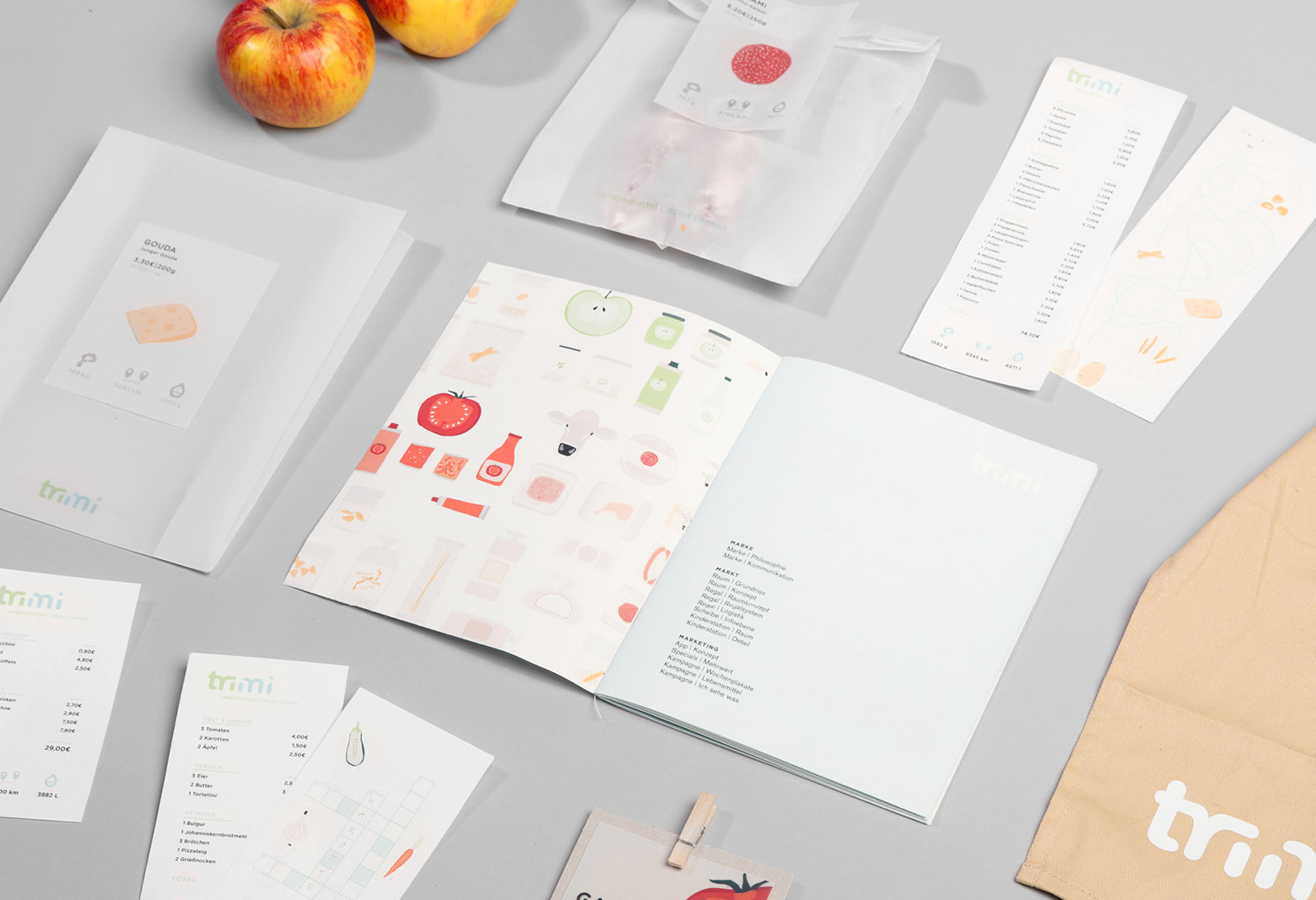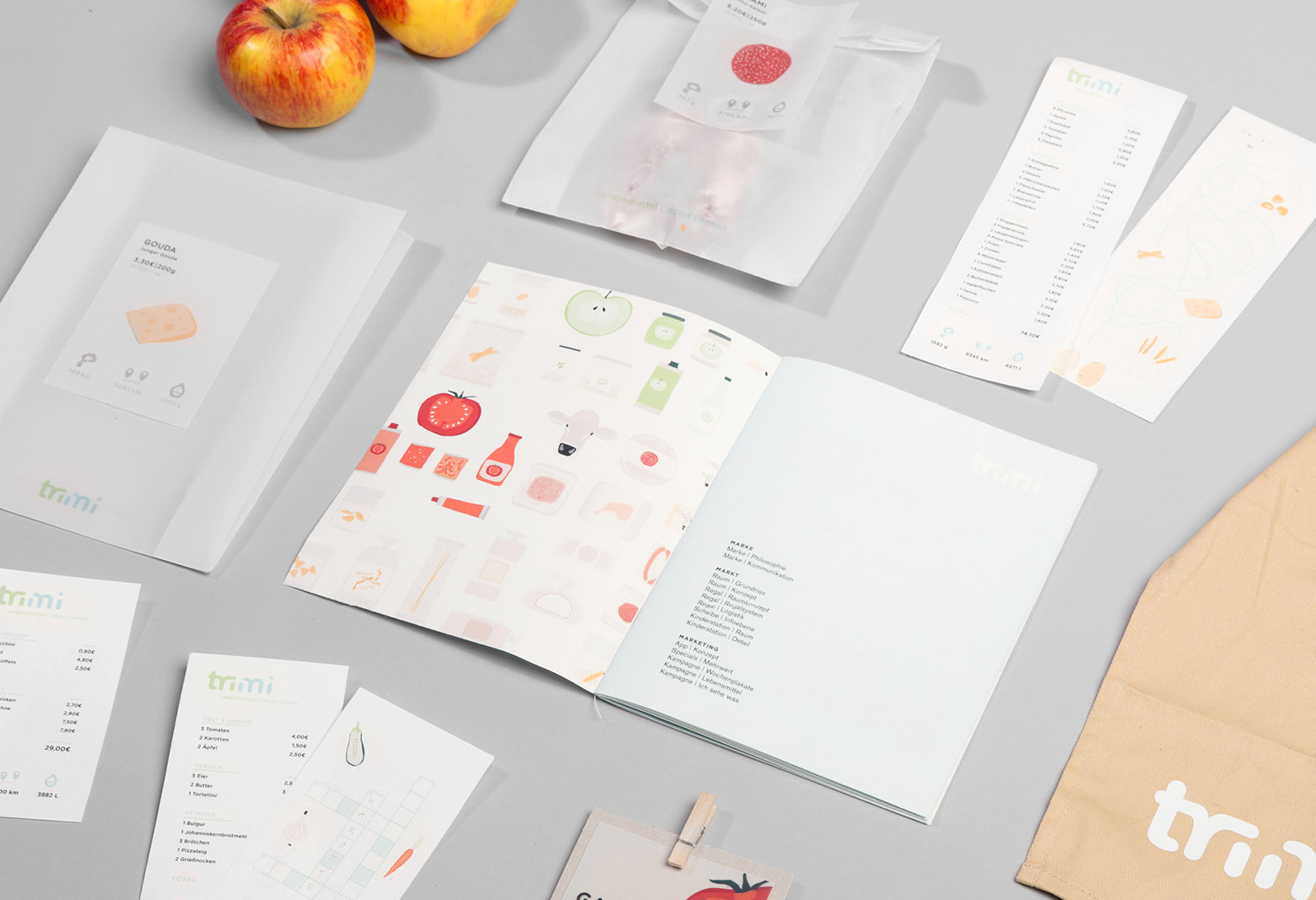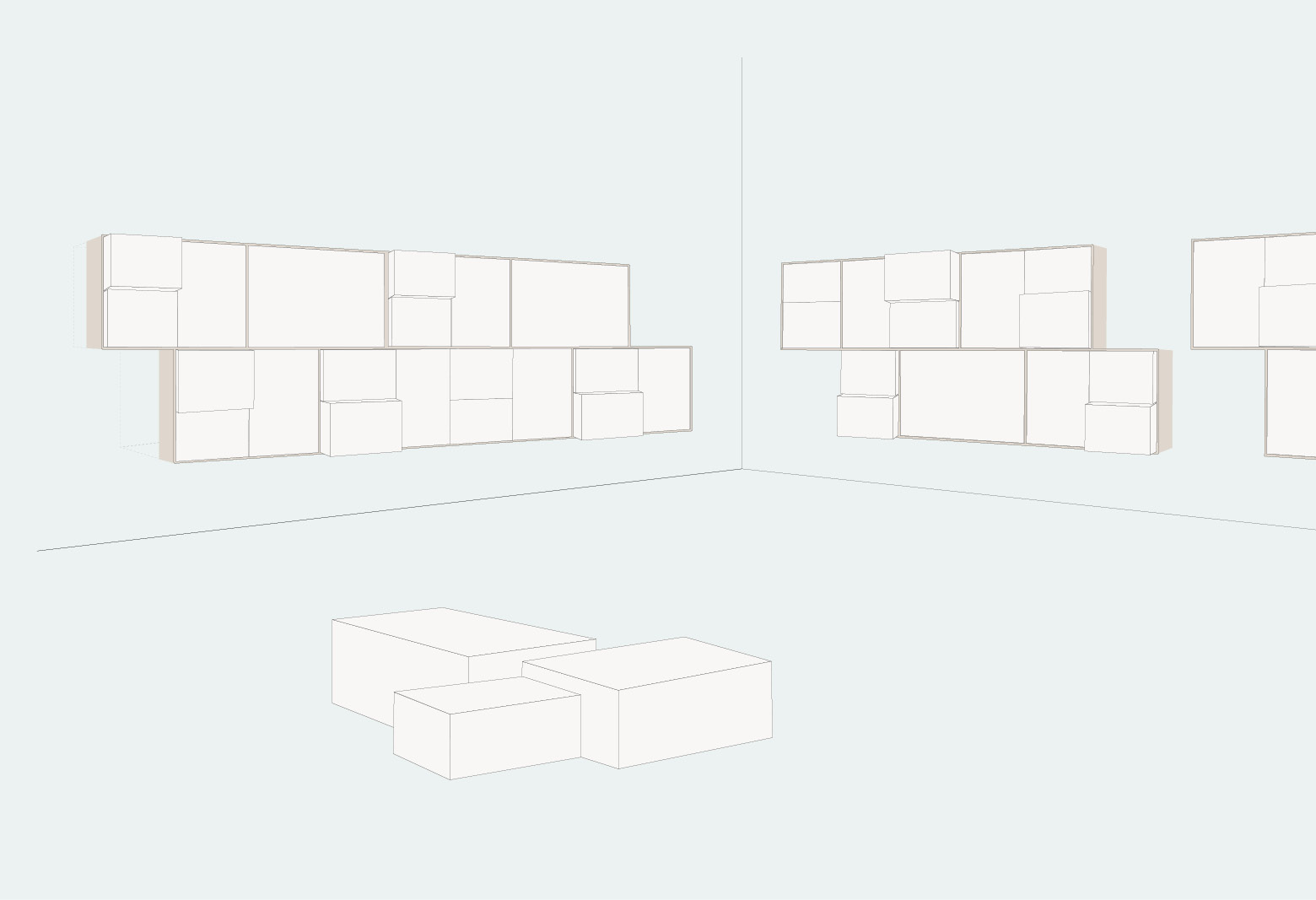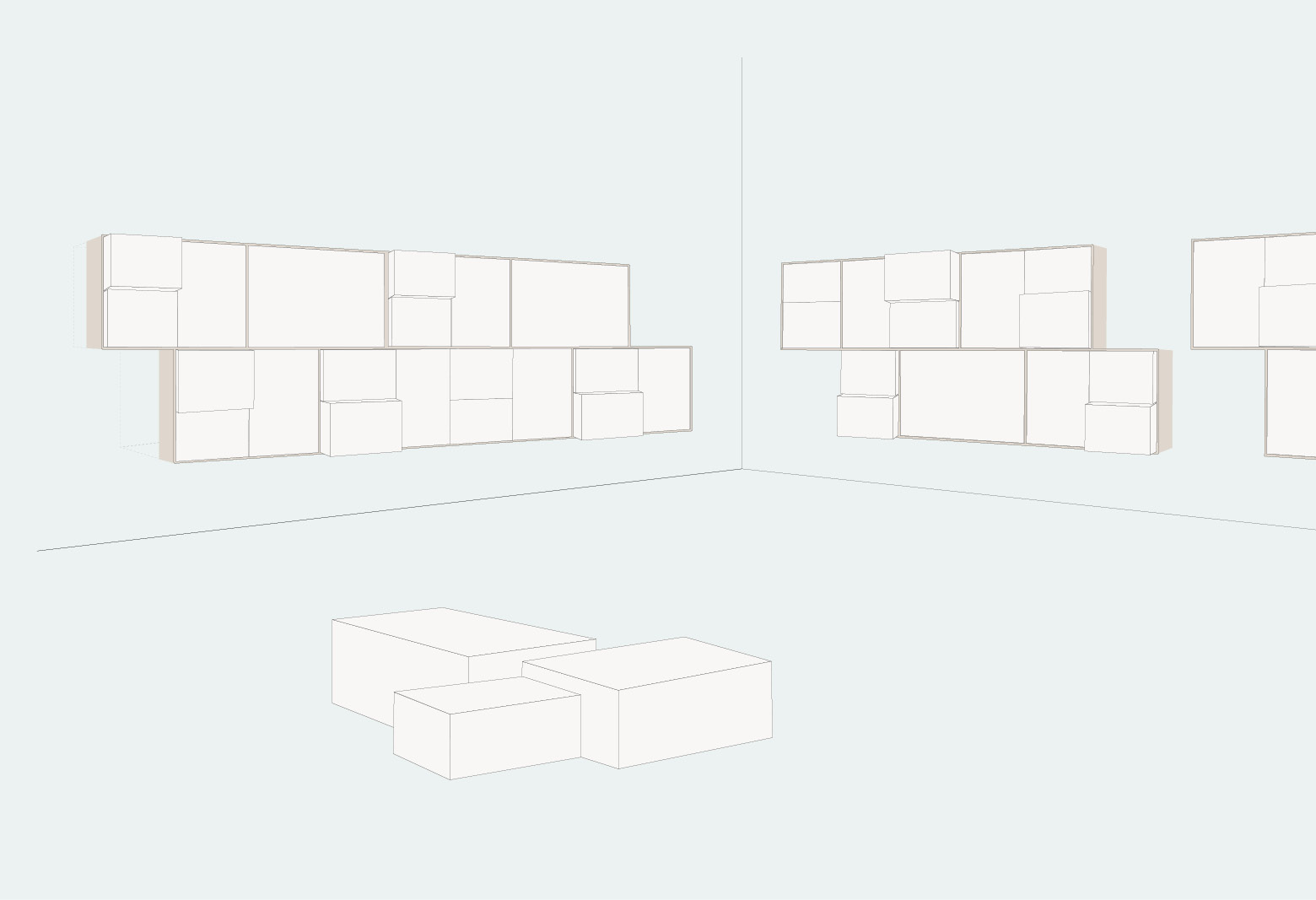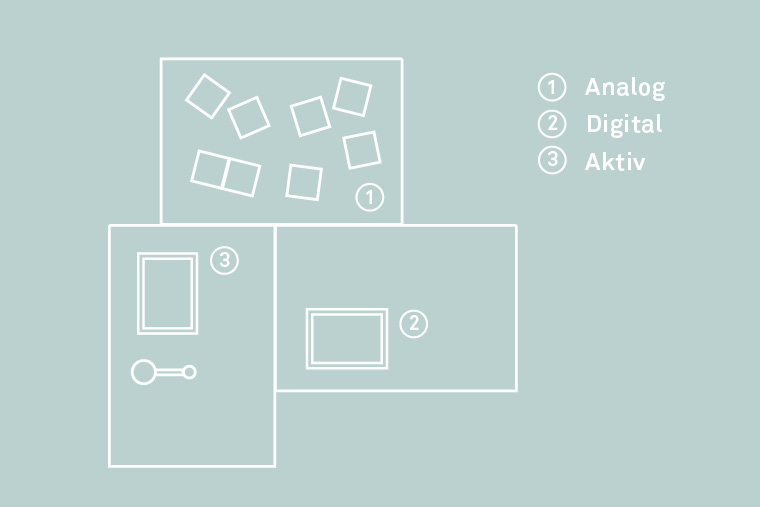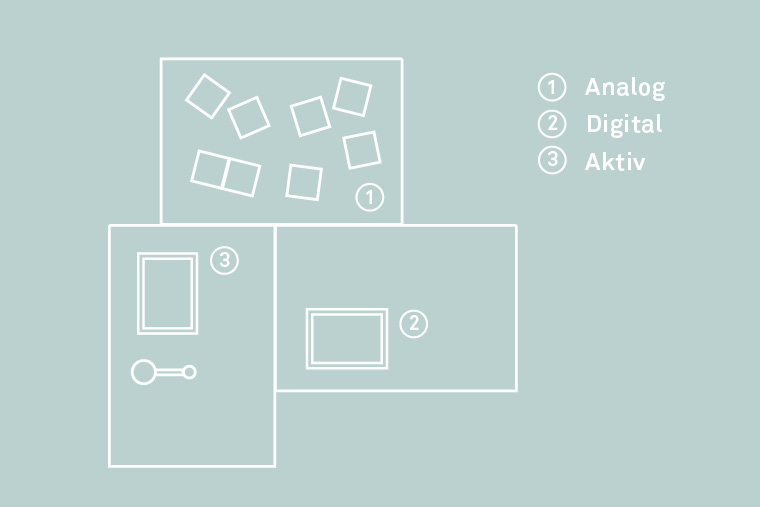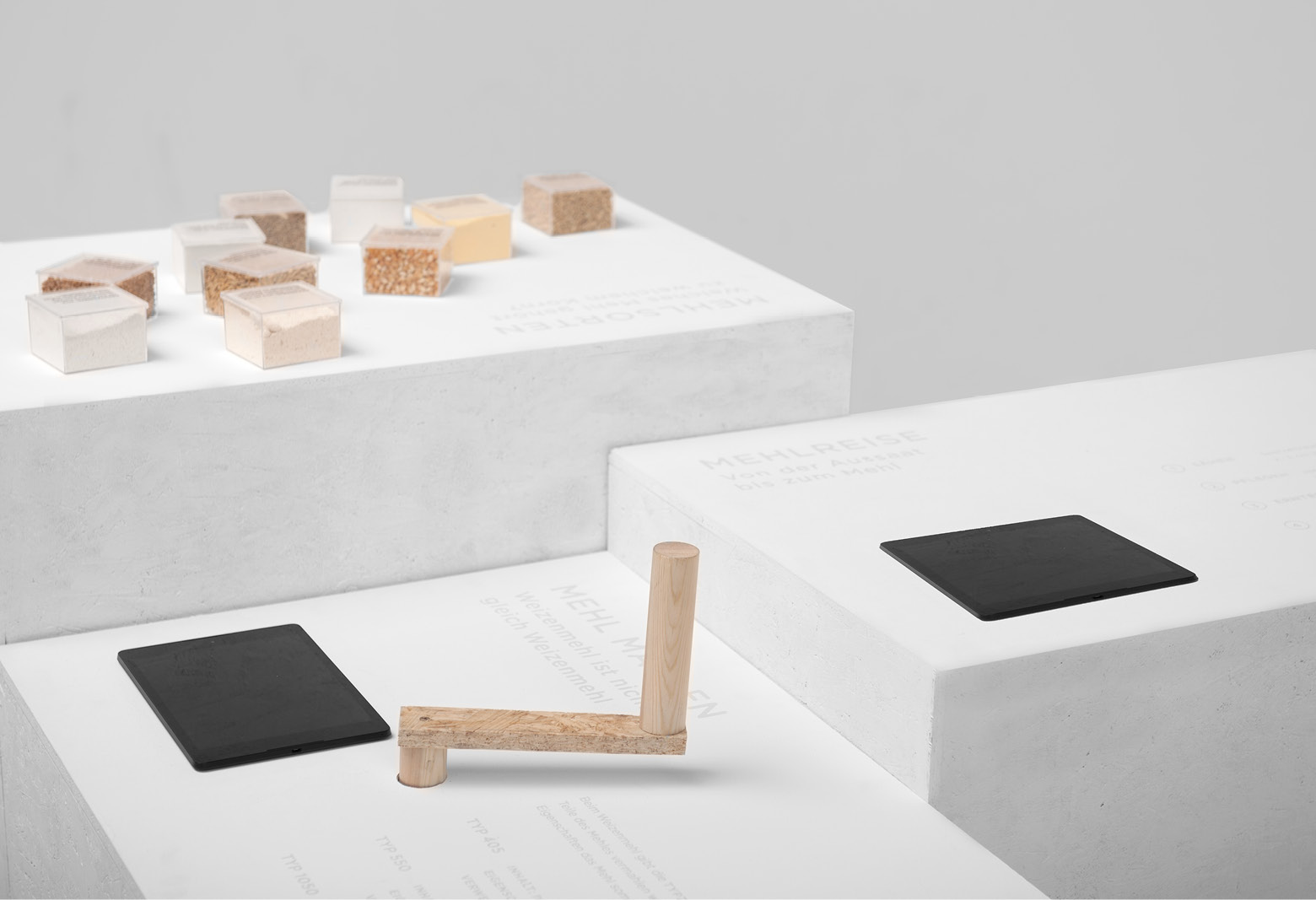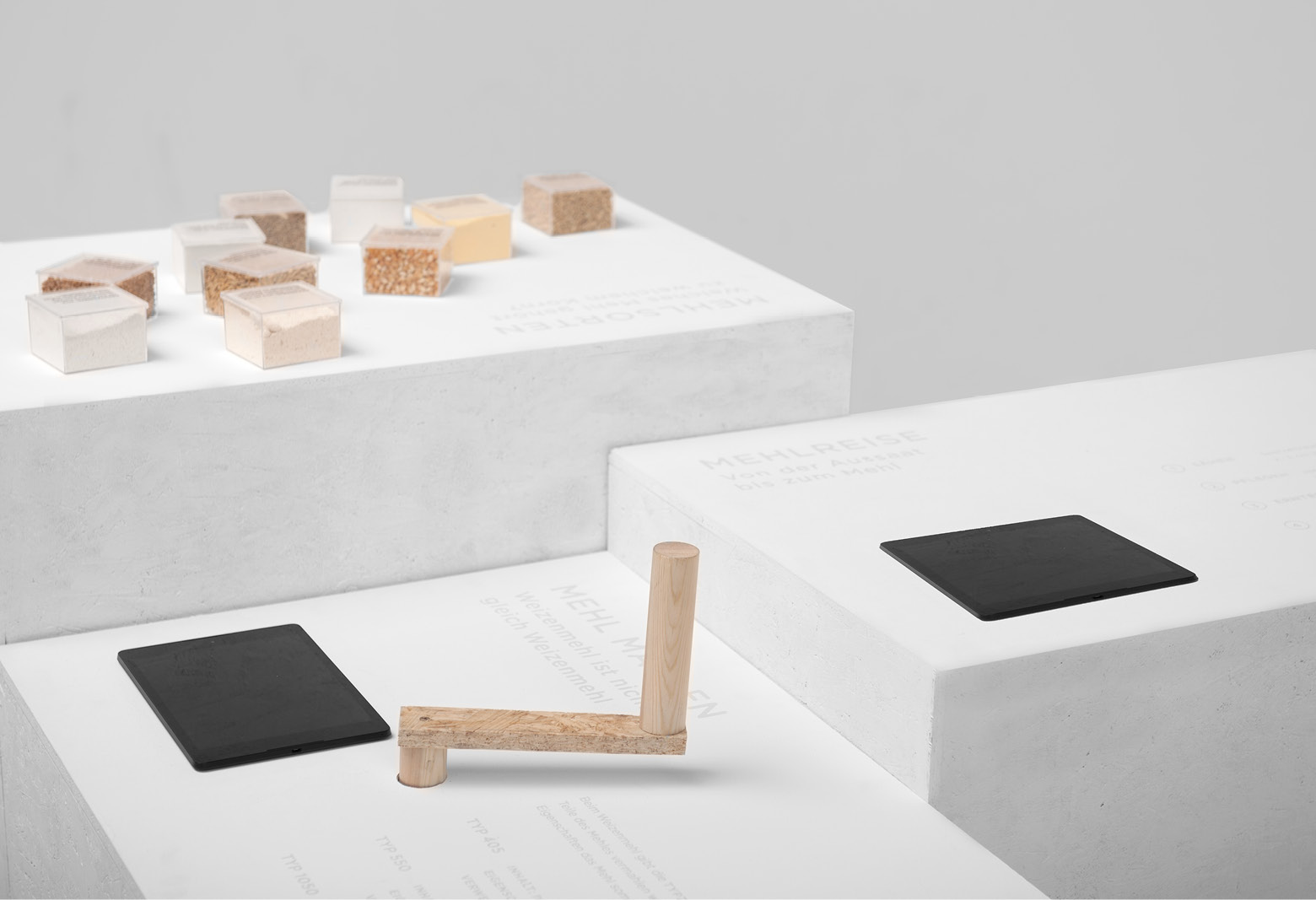 A | PLAY STATION
Children can learn sth about food (with their parents or while their parents are doing groceries). Every month there is another topic.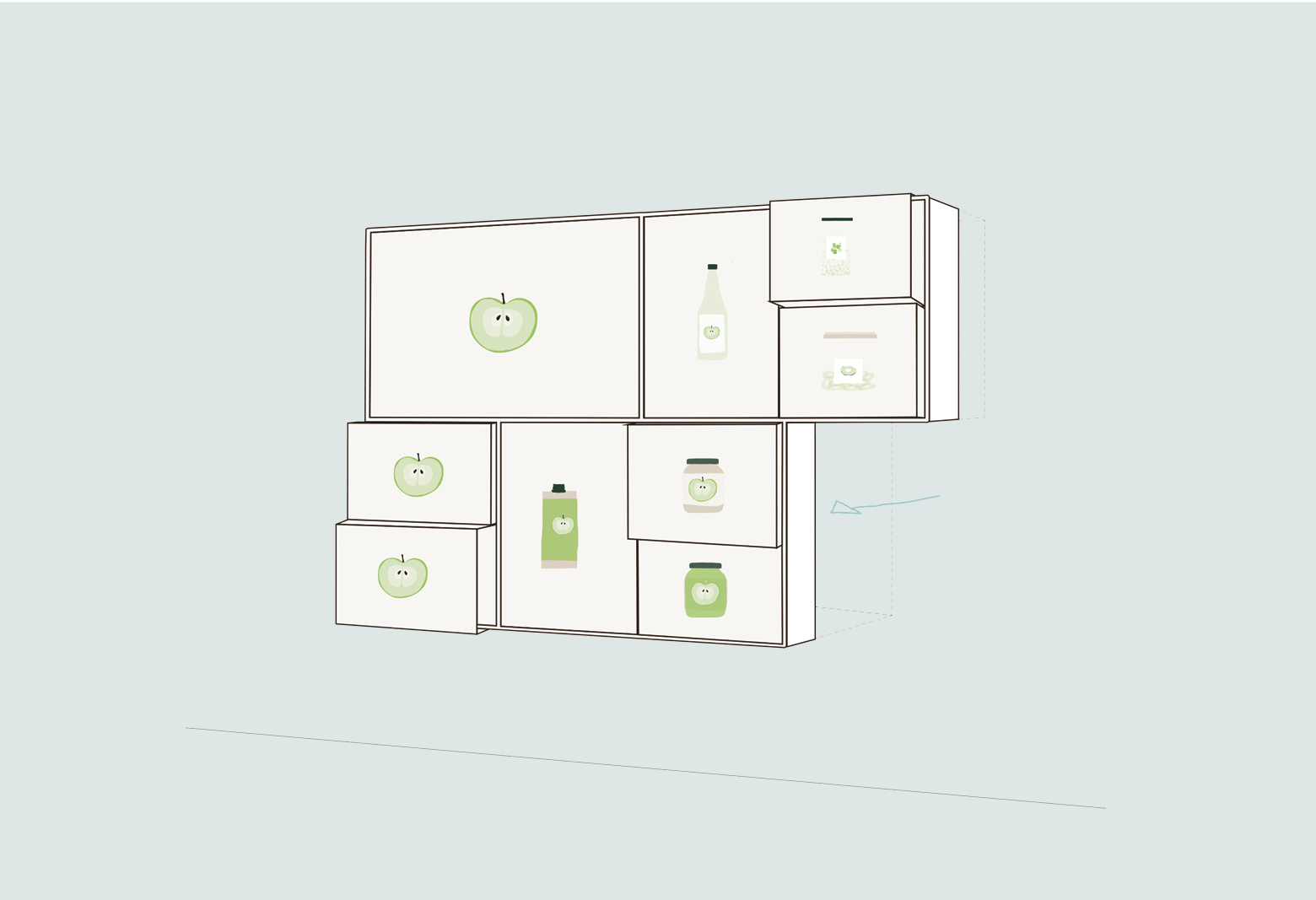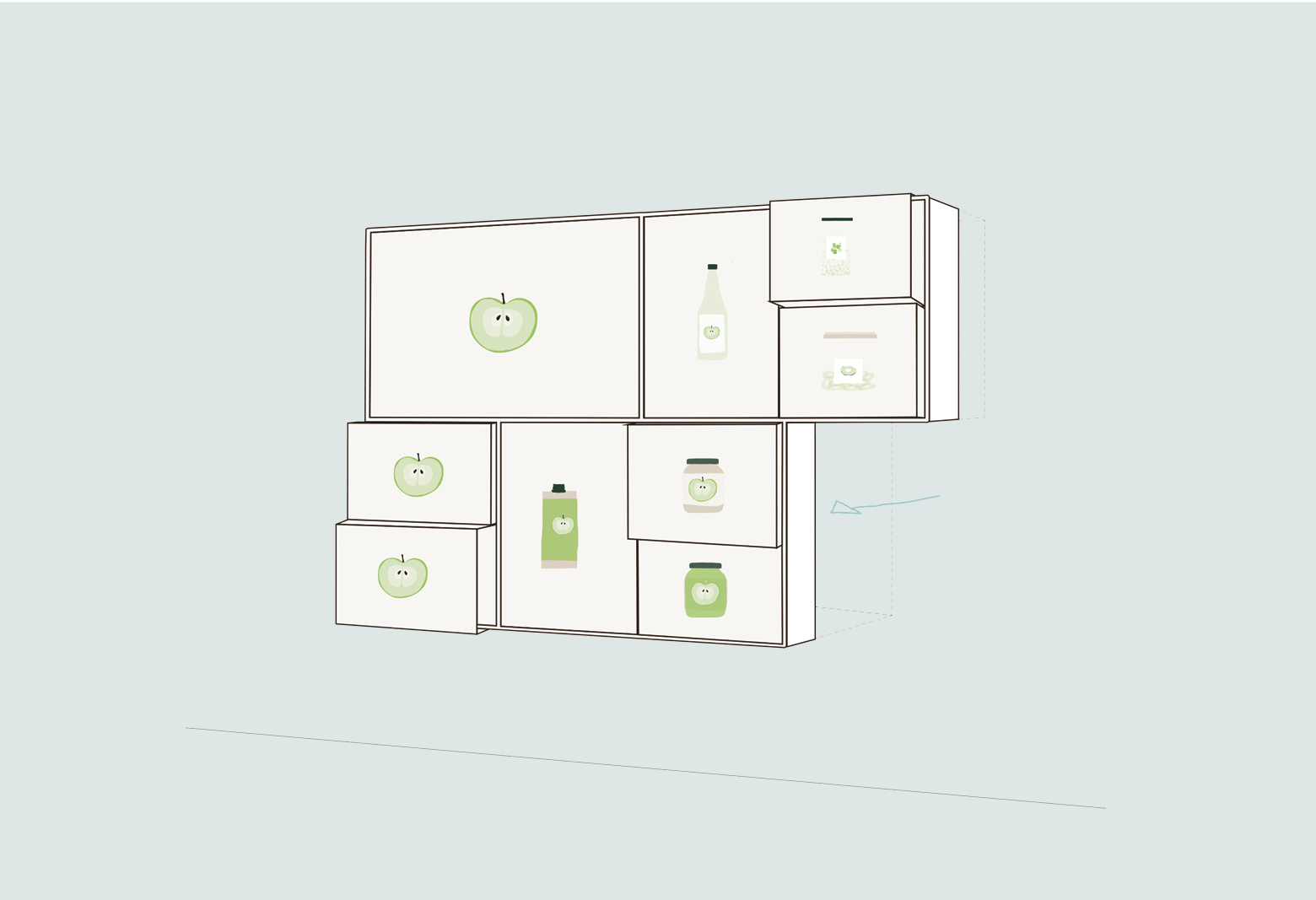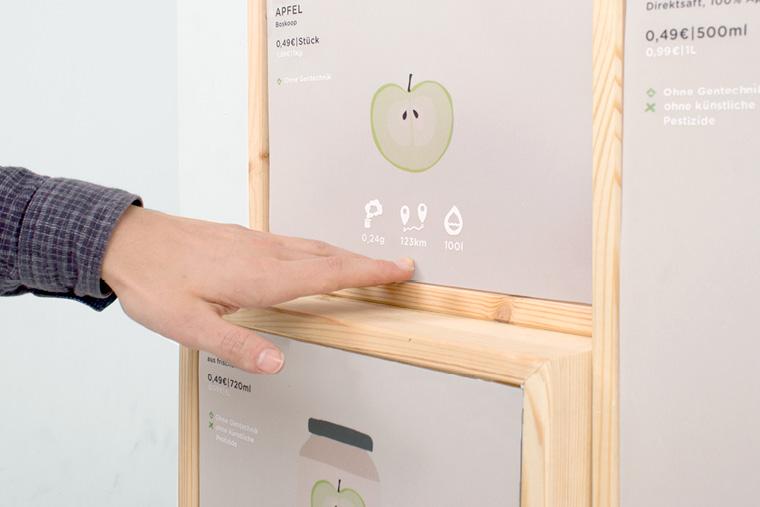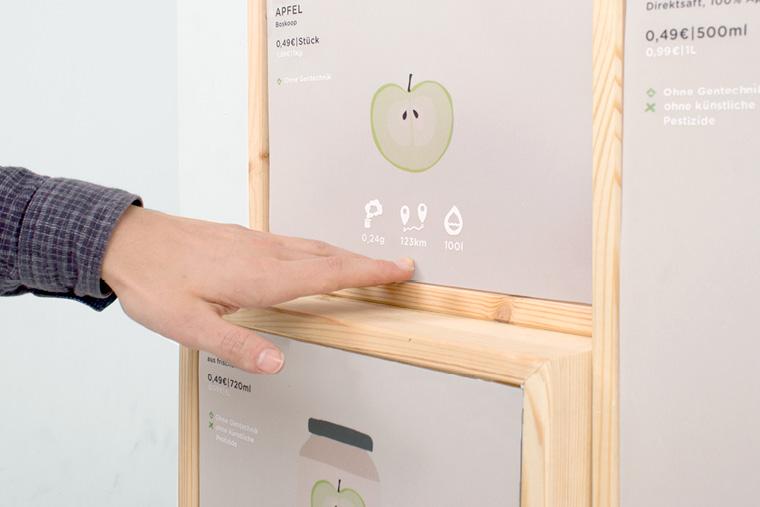 B | WALL CLOSET
In front of every product, there is a glassdoor with an illustration and information about the content. This way, the focus is on the product itself, not the packaging or the brand.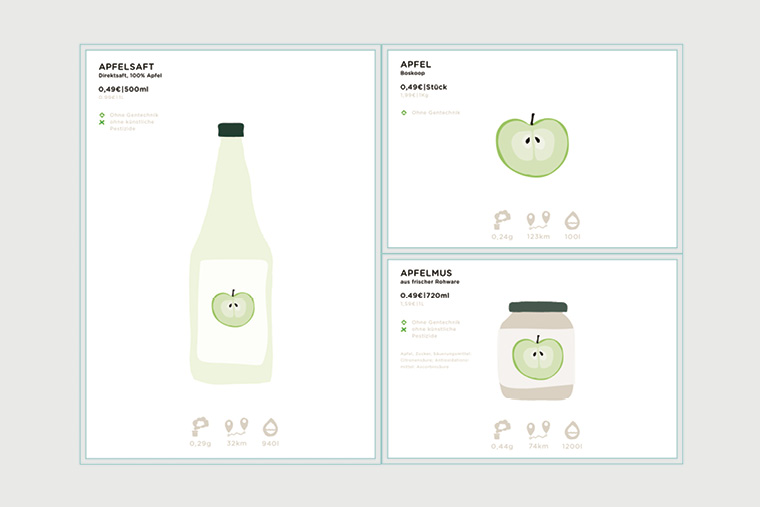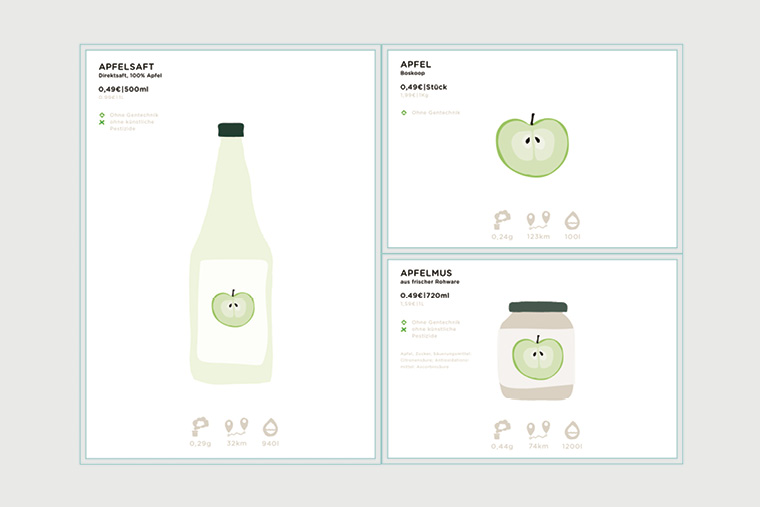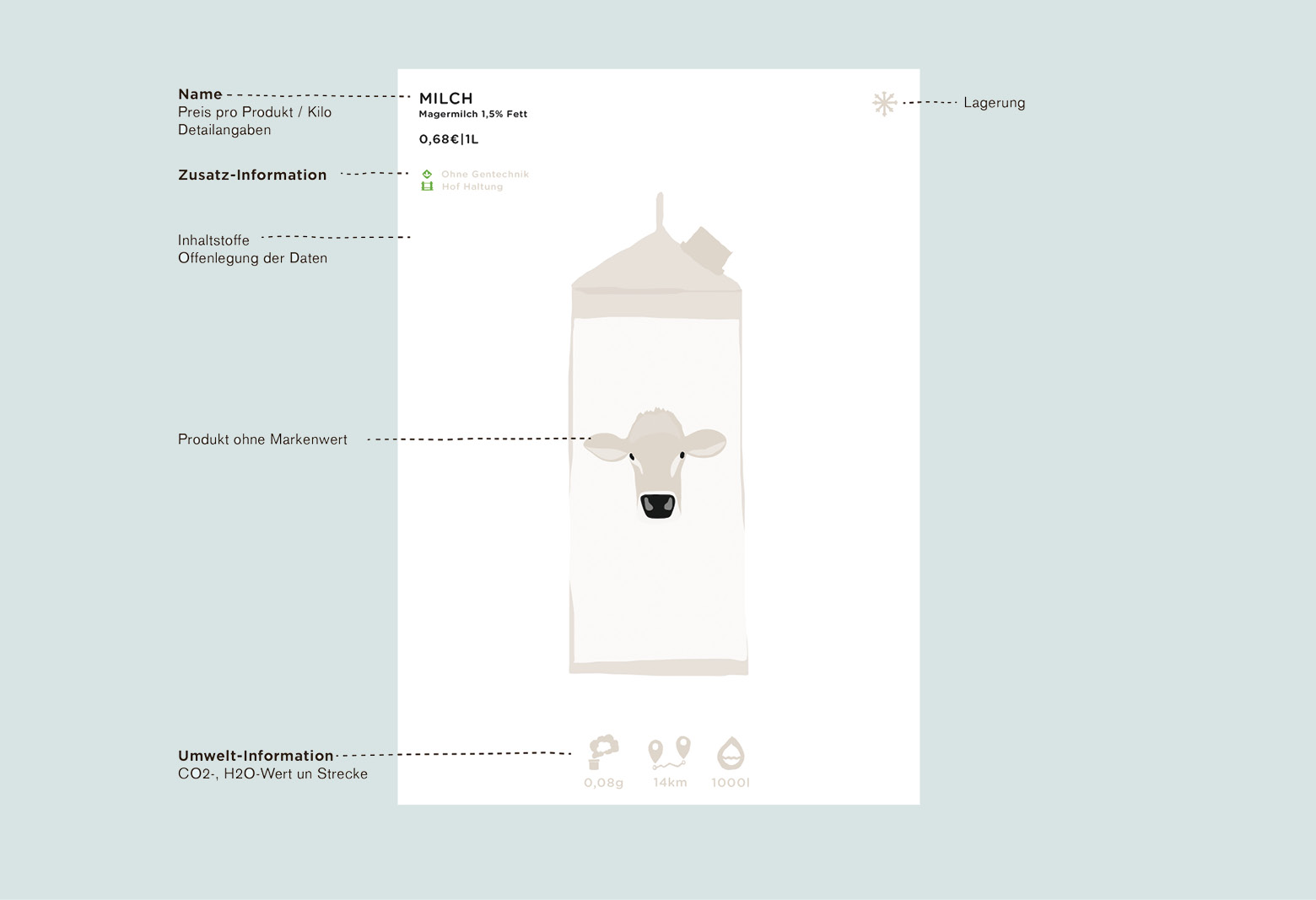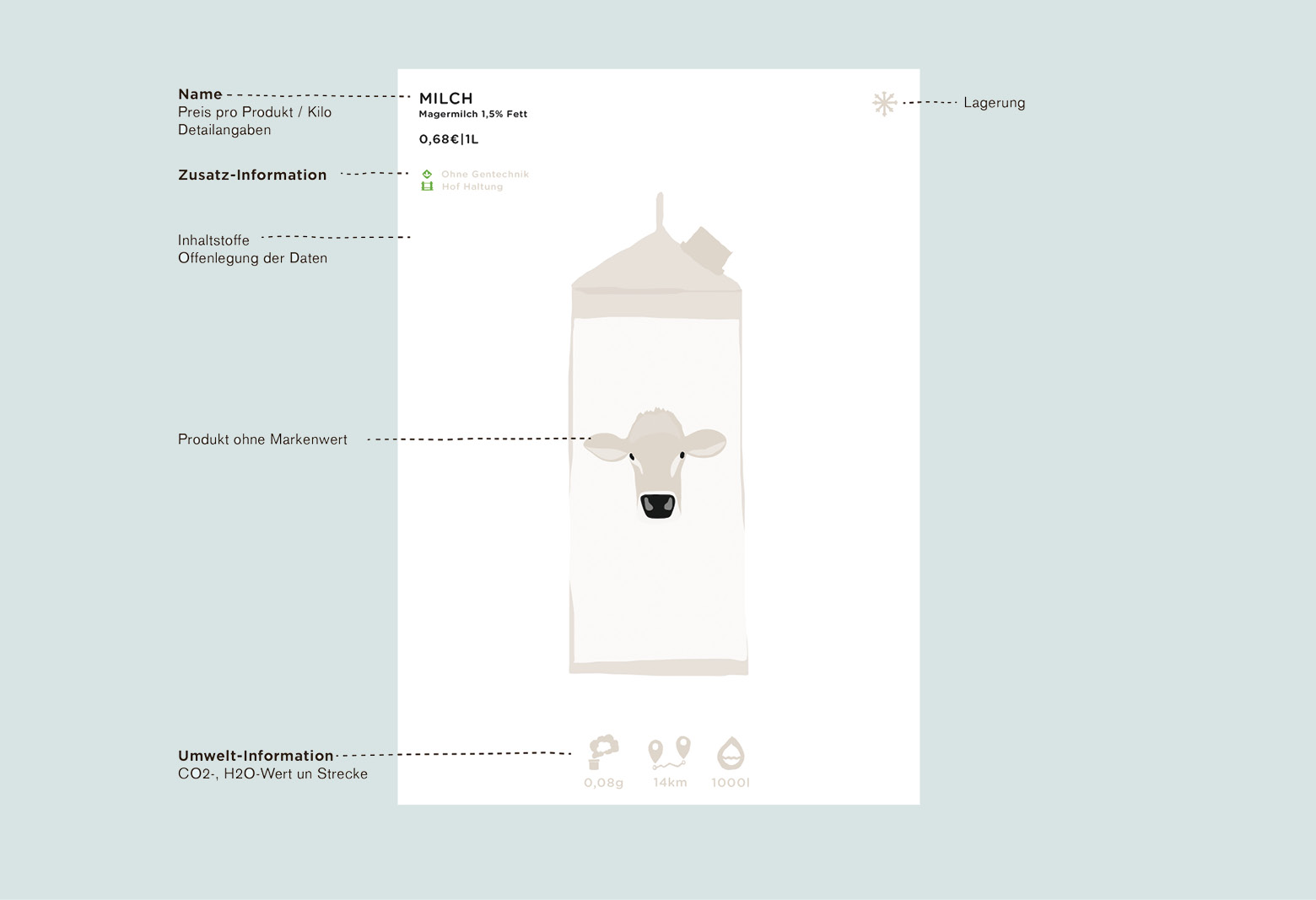 On each glass-front there are different kind of information about the product itself and the invironmental influence.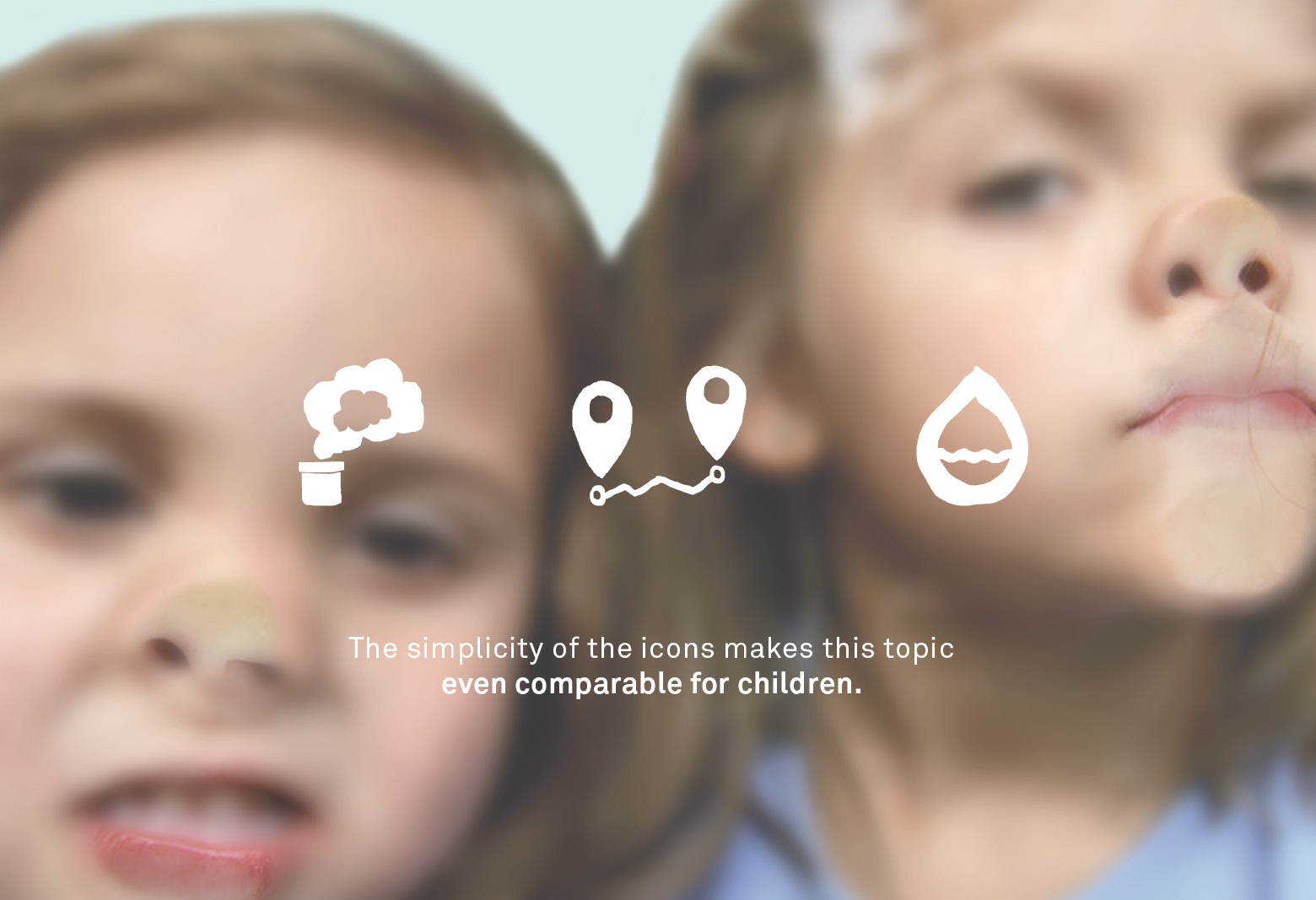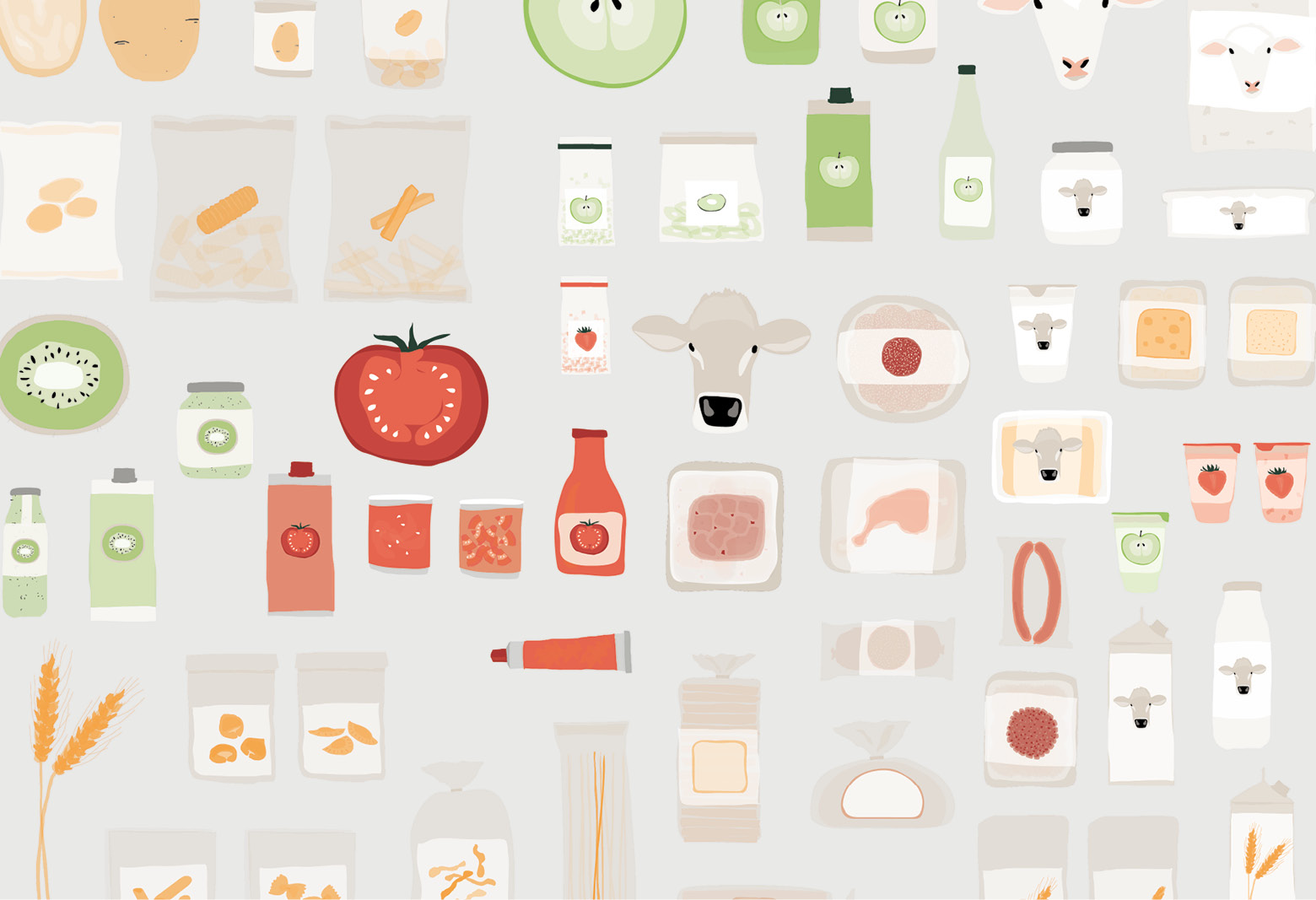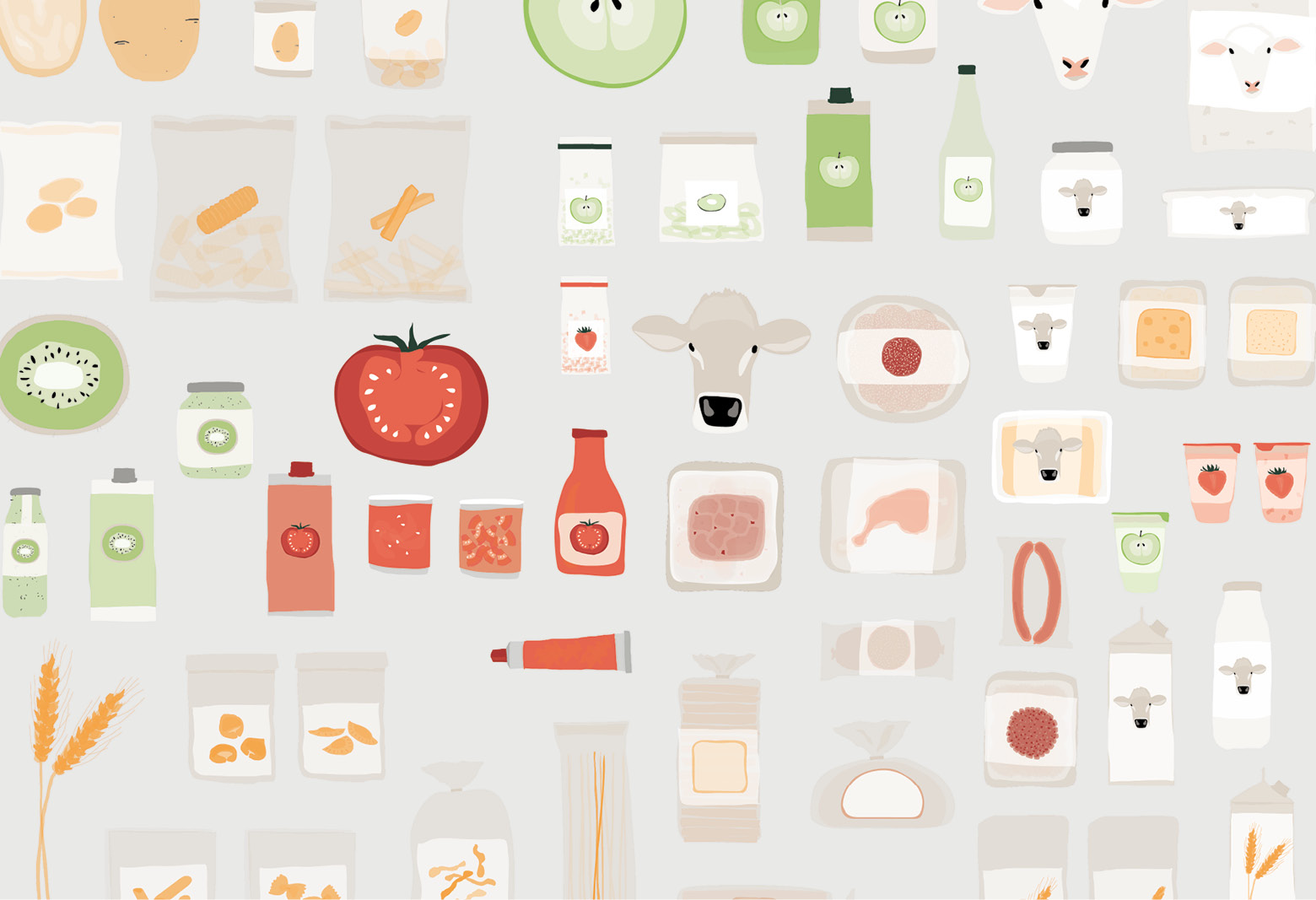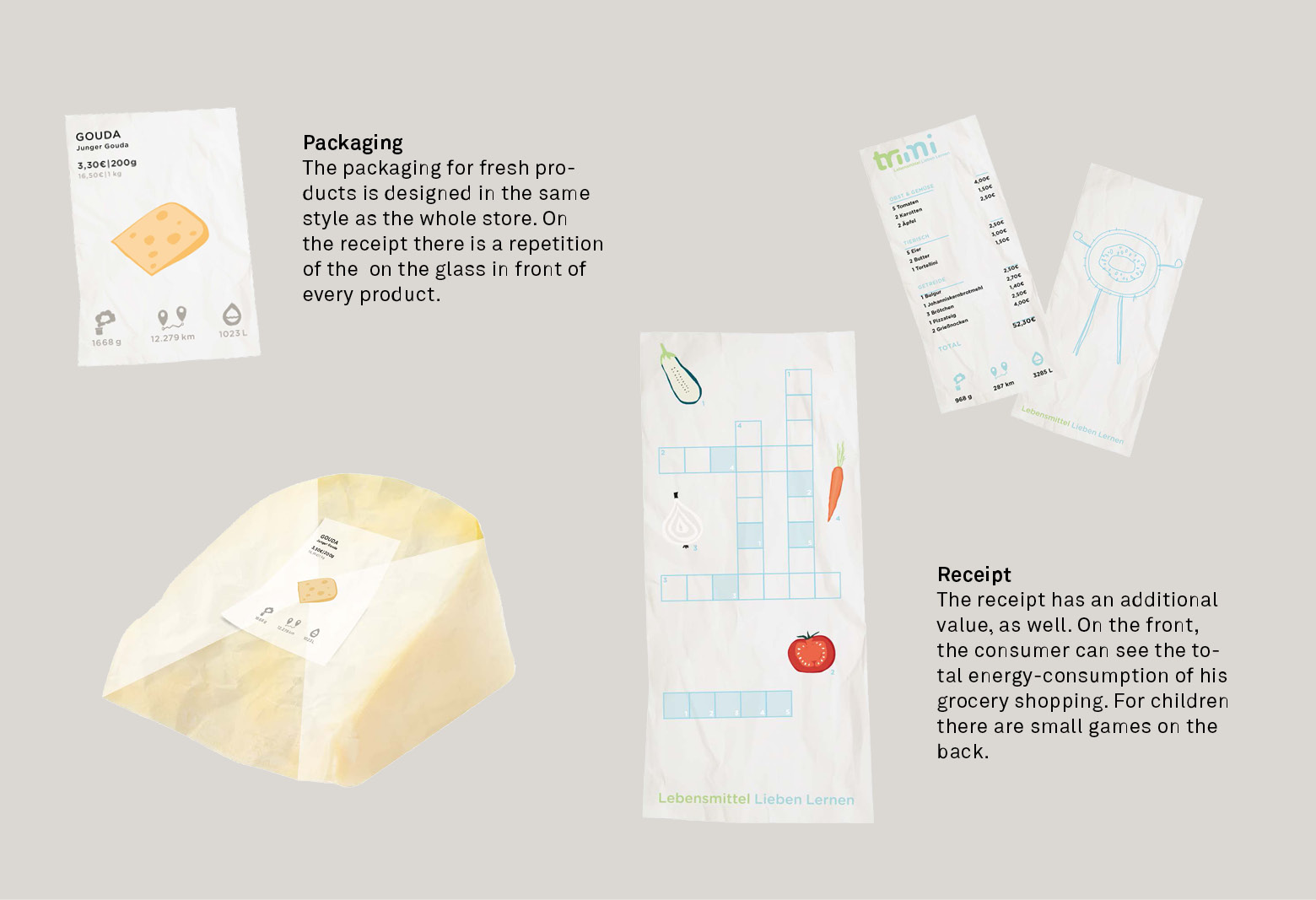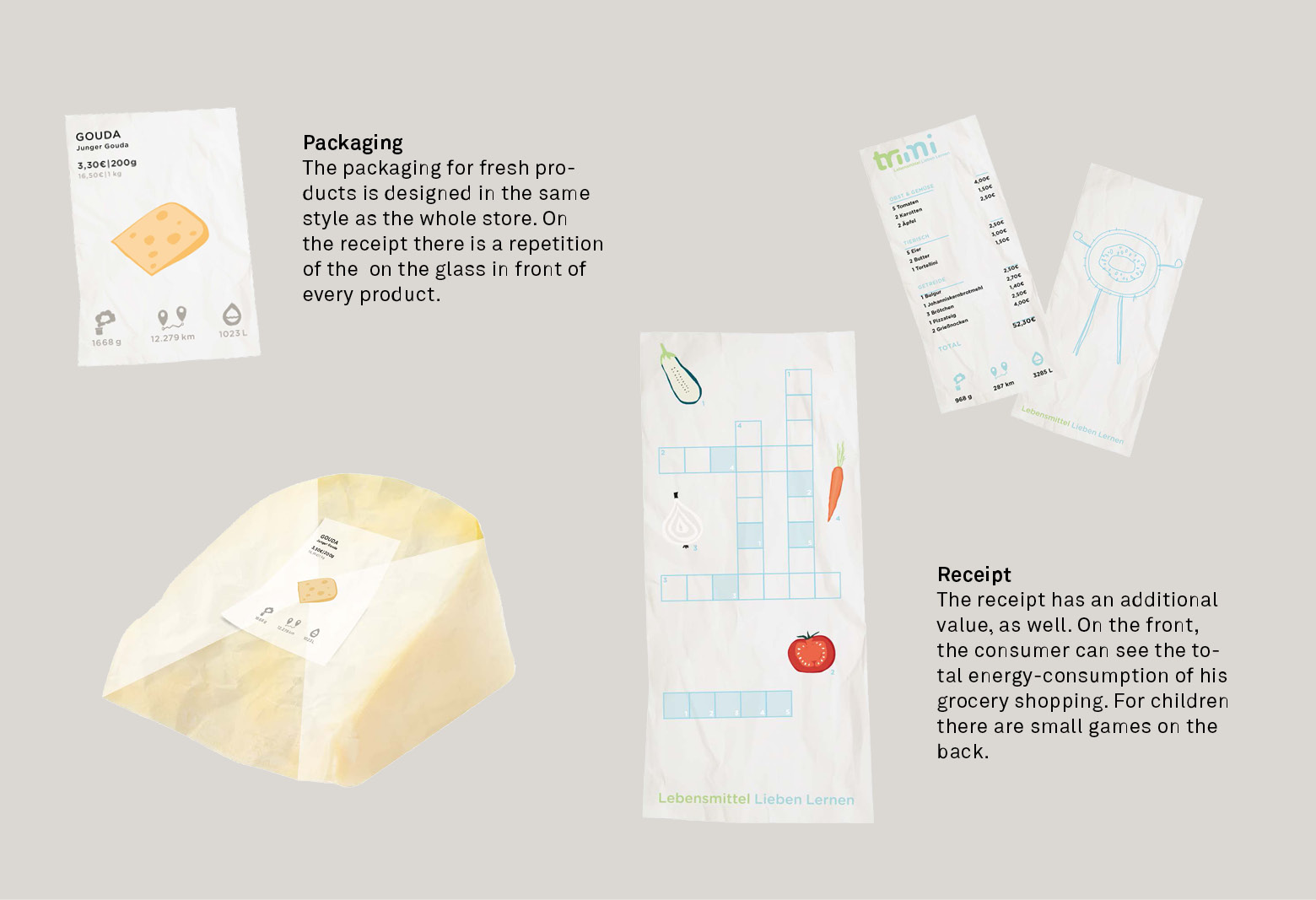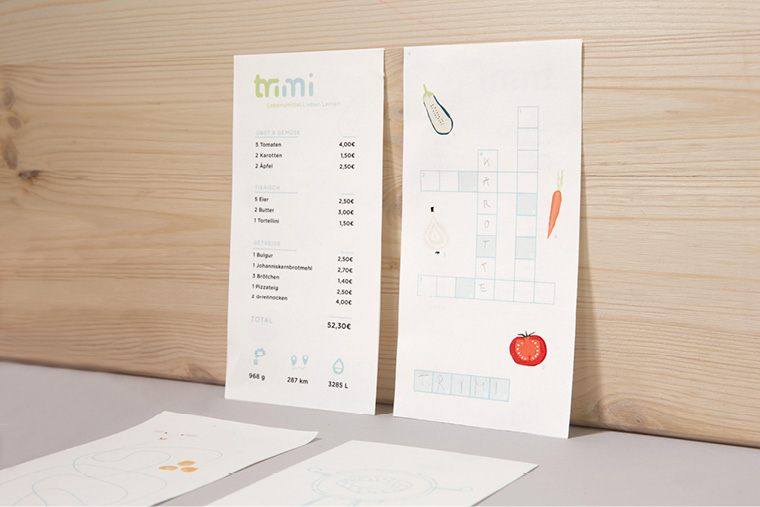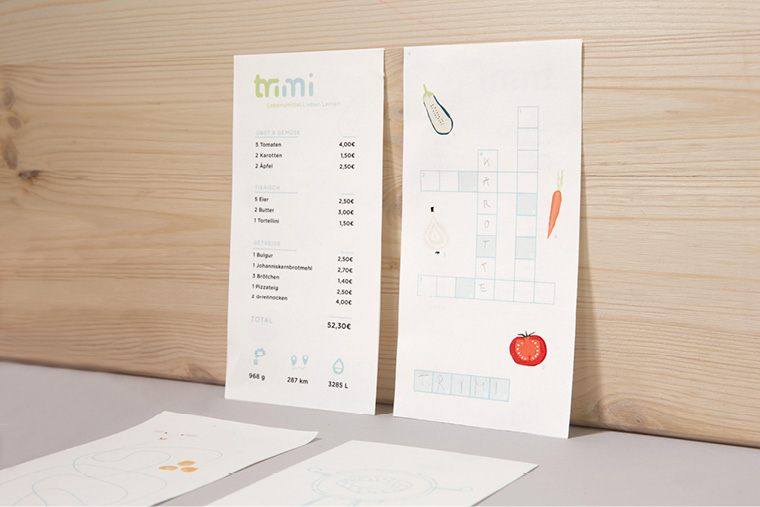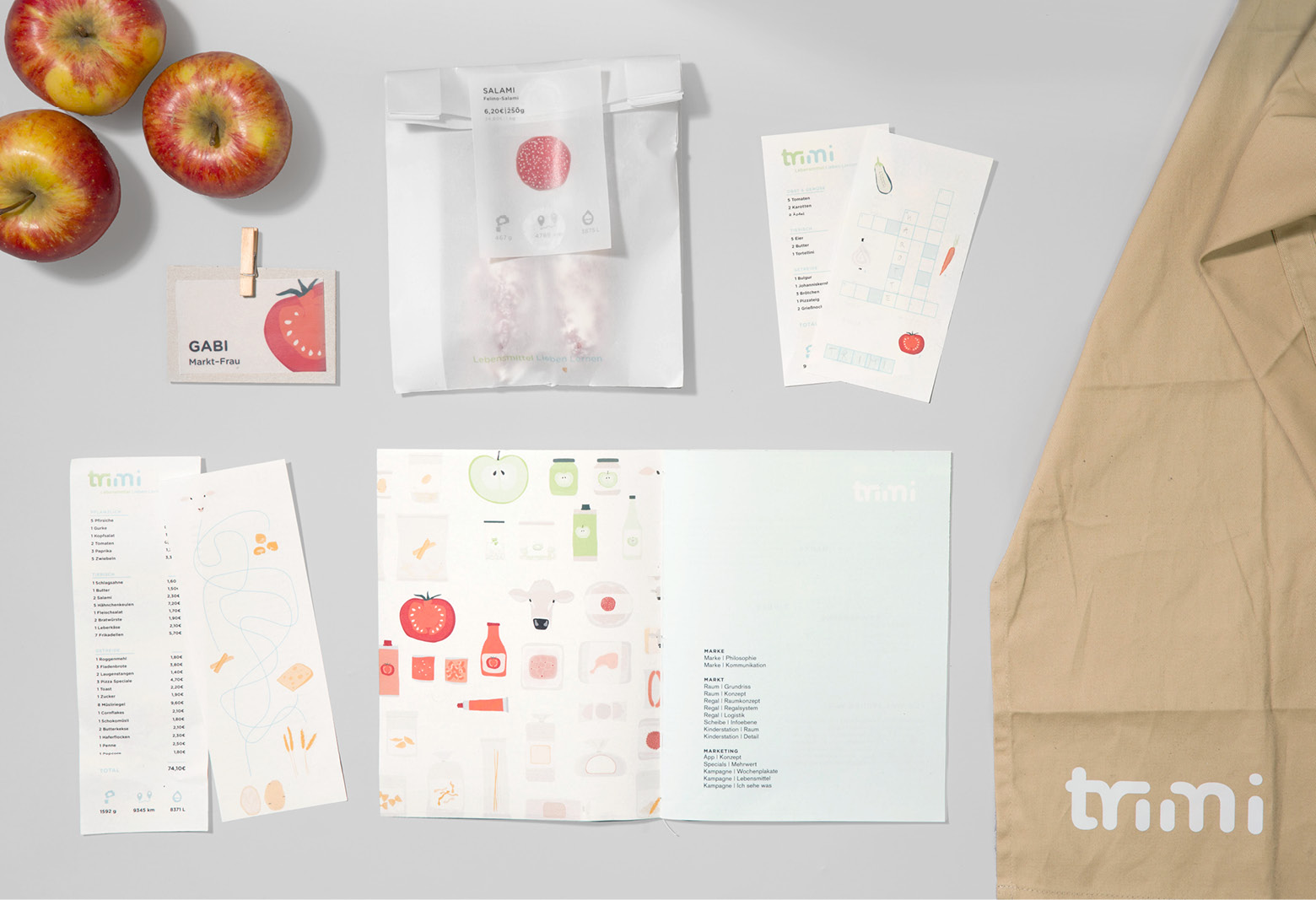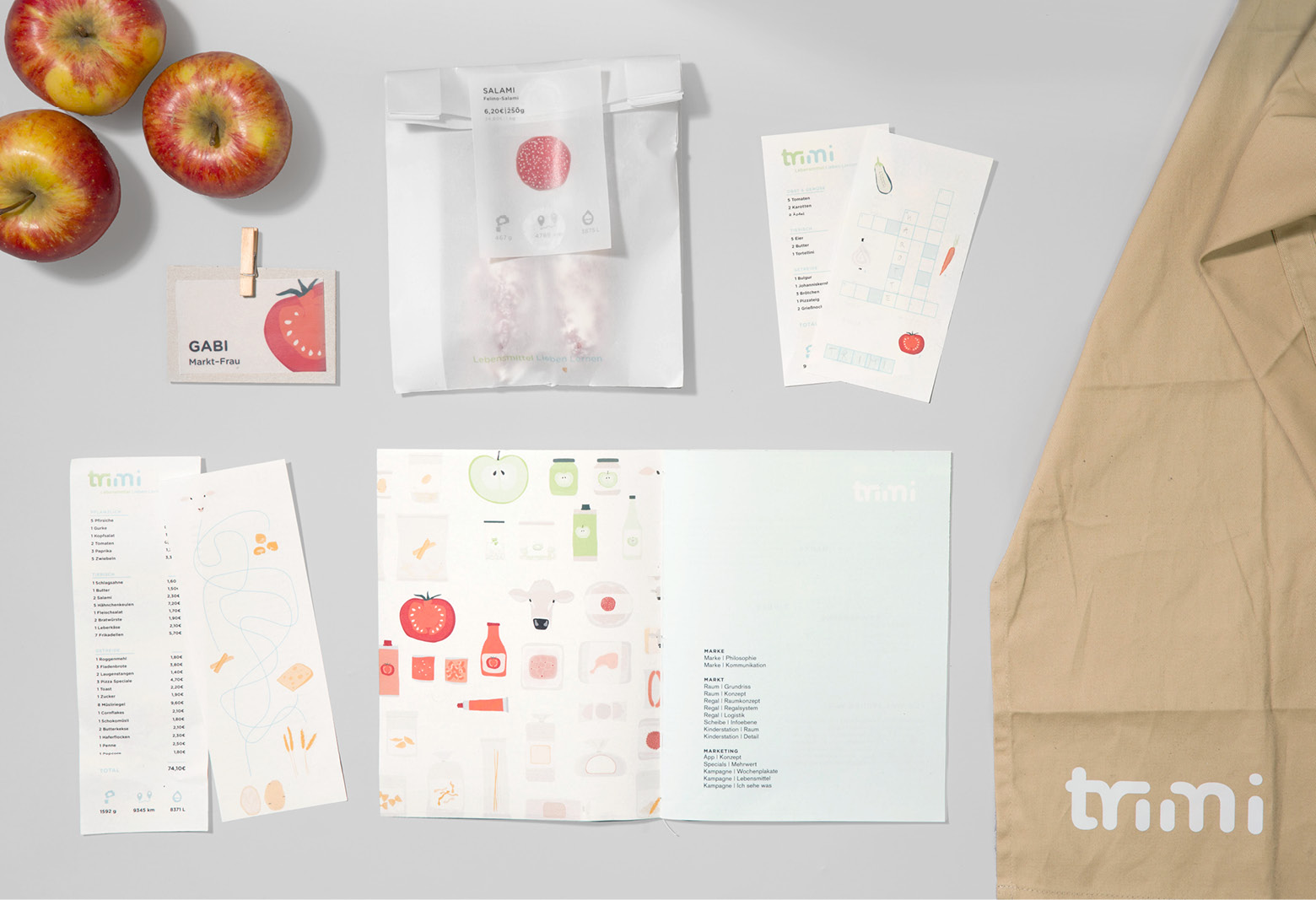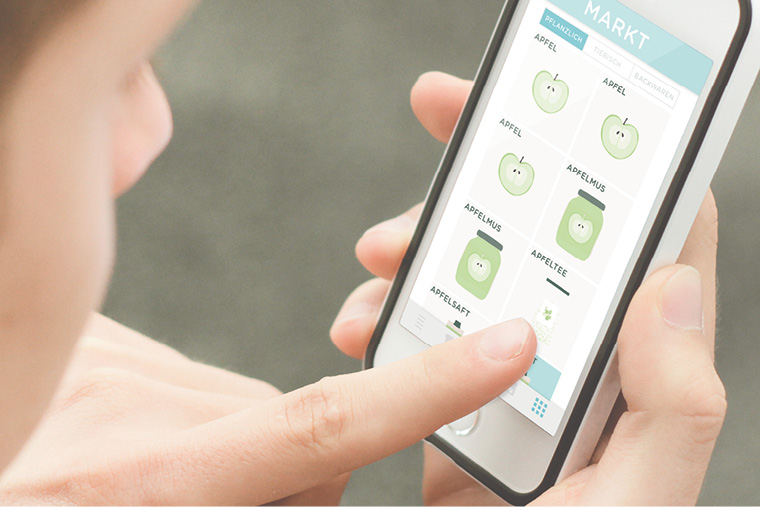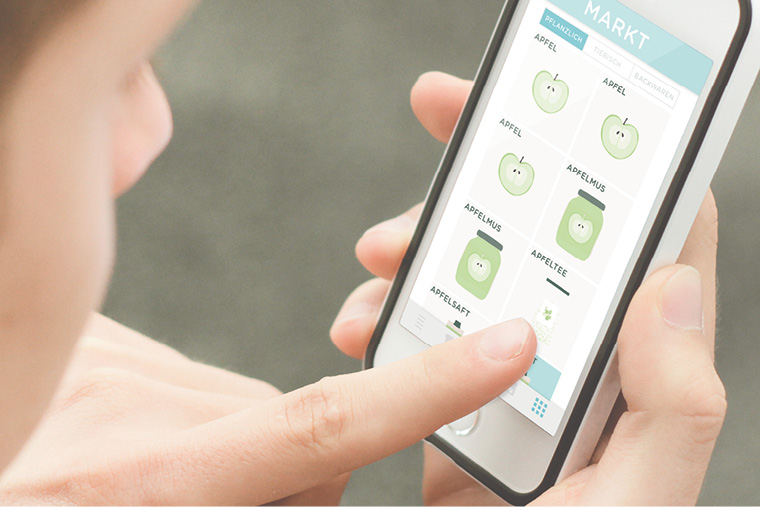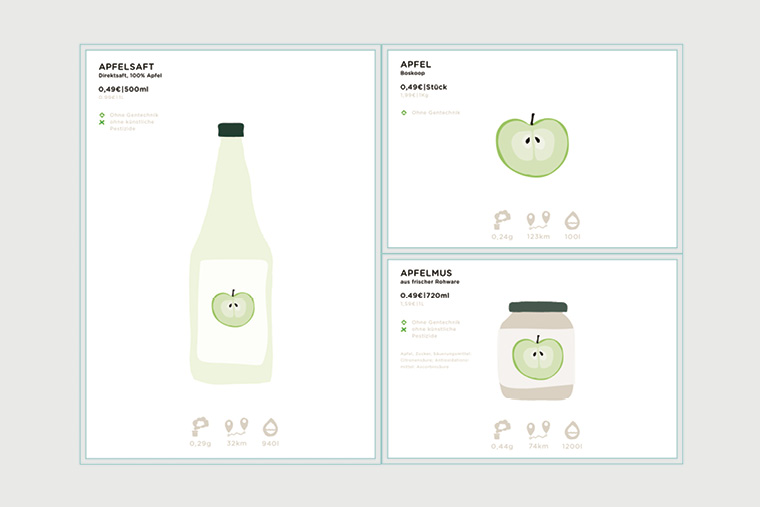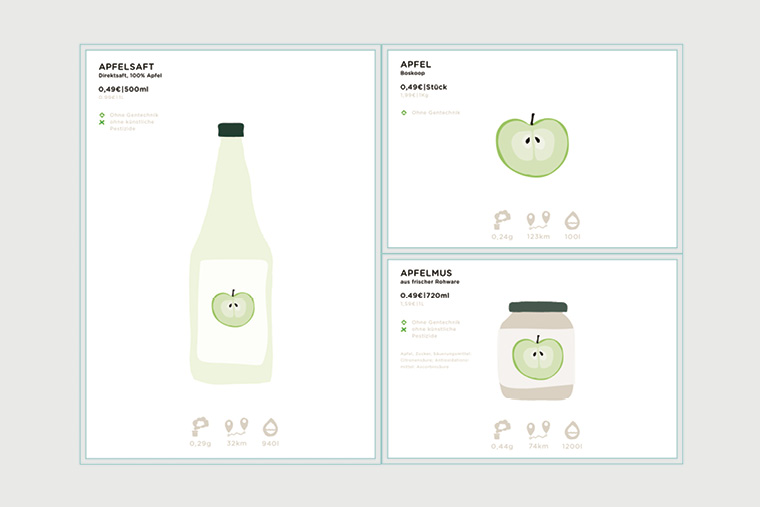 It´s also possible to use a mobile app for the market, to get information about the products online. With the »TRIMI«-App, the visitor can also plan his trip, look up the topic of the week, or play a game from the »playstation« at the store.